IFA Singapore Conference 6-9 December Some Random Notes
December 19, 2005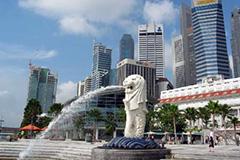 The cancellation of Bali as the original venue for this conference seemed to have an impact on attendance. Avian Flu in the region could also have been a factor. This conference has always been for the region's professionals, a year-end opportunity to recap and touch base. Here are several quick observations.
• It has been a difficult year agriculturally in Southeast Asia. Trading patterns also continue to shift in response to new fertilizer production capacity.
• In Indonesia, PIM's almost new urea plant remains shut down as locally available natural gas moves as LNG to North Asia.
• Imports of Moroccan Phosrock into the region have developed into a political issue with far reaching implications. Some of this product apparently originates in the Western Sahara.The sovereignty of this region is in question; a status the UN continues to cultivate as a job (UN) protection program. Protestors have now surfaced, challenging the legitimacy of these movements.
• There was a consensus that high prices had tempered fertilizer demand, and that lower prices, especially for urea were on the horizon.
Having been through Singapore several times recently one has to comment on the tremendous progress that this city state has made over the last several decades. It is really a quite spectacular city; a thriving and sophisticated business and cultural center.
The Kim Gai Soh Memorial Golf Tournament was held at Laguna National Golf and Country Club, on the Classic course, a challenging track.